Get the most out of your dry trailer assets with critical fleet management data and control all on one place.
The Coretex Smart Trailer solution harnesses the reliability, sophistication and power management capabilities of Coretex's reefer technology.
It's the single-platform answer for cutting idle time and maximizing safety, security and productivity. Choose from a wealth of features ranging from real-time tracking and internal batteries through to tire inflation event reporting and ABS/EBS Integration. All designed to keep your trailers rolling for longer.
Coretex provides a Complete System for Compliance, Safety, Efficiency, and Customer Service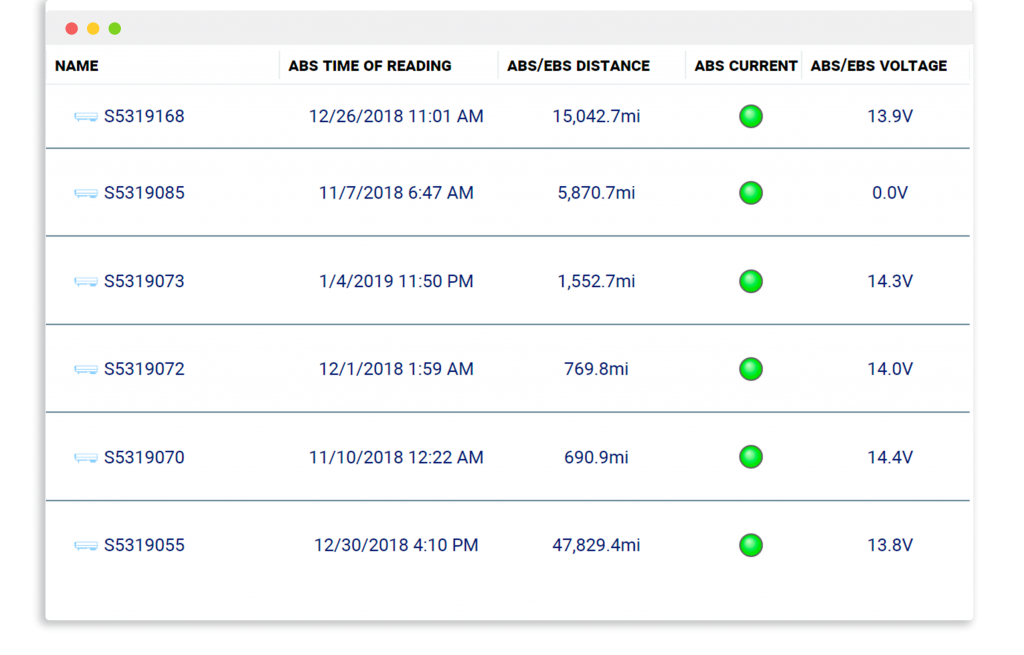 ABS/EBS Integration
Keep your finger on the pulse. Receive trailer ABS/EBS fault codes, heavy braking events, moving without ABS/EBS alerts and odometer readings with ABS/EBS integration. Fully integrated with WABCO, Bendix and Haldex braking systems.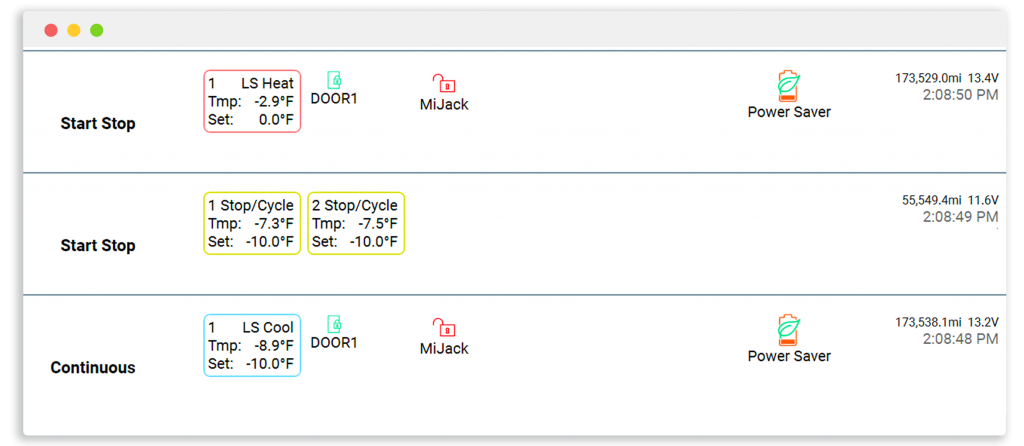 Unpowered Operation
Extend unpowered reporting capabilities for weeks or months using the internal battery and low power modes of operation. Specialist inbuilt circuitry lets you easily plug in a solar panel for charging.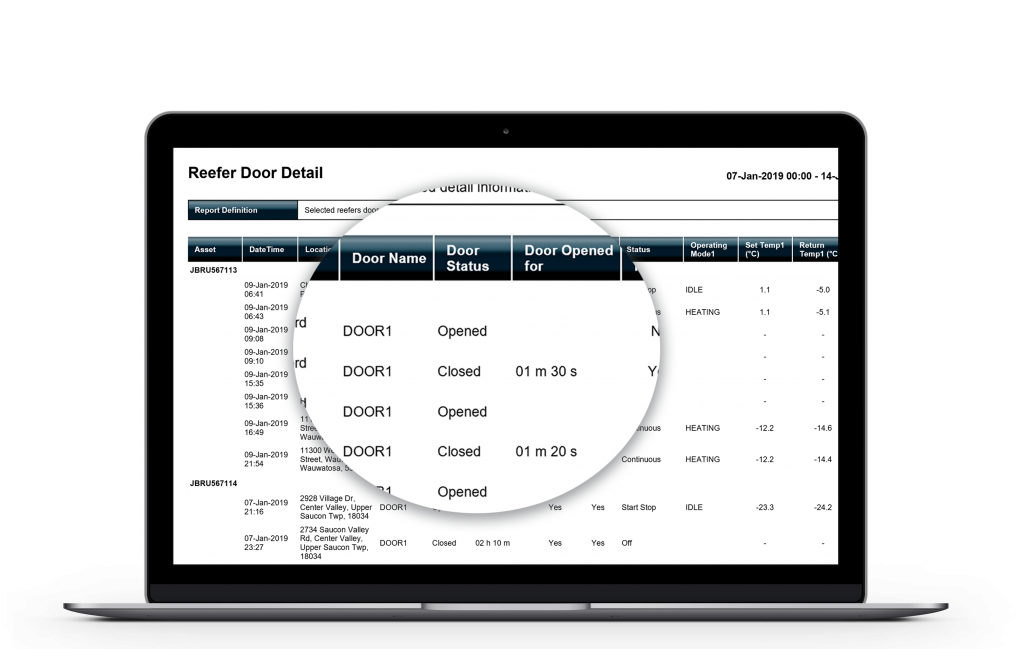 Door Monitoring
Unique support for monitoring of up to four doors off-the-shelf. Add context and extend the value of Door Open/Close monitoring by incorporating additional data sources and business rules.
Examples:
Measure the time from entering a geofence to the time the door was opened.
Send an alert if the door is opened outside of a delivery geofence.
Send an alert if a door open/close cycle is too long.
Send an alert if a door is open and moving.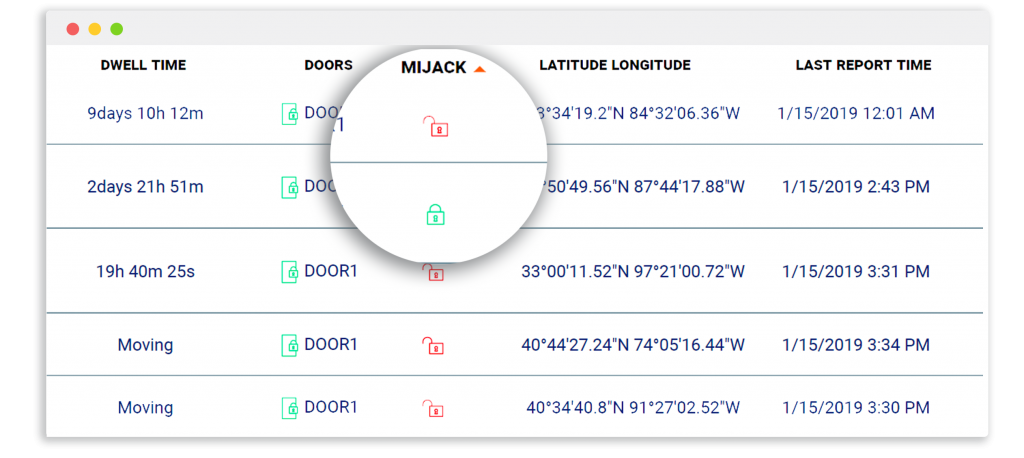 Mi-Jack Power In-Lock™ Integration
Remotely lock and unlock the Power In-Lock™ by Mi-Jack Systems & Technology. Secure your load from theft and remotely control when trailer doors can be opened using the Mi-Jack system.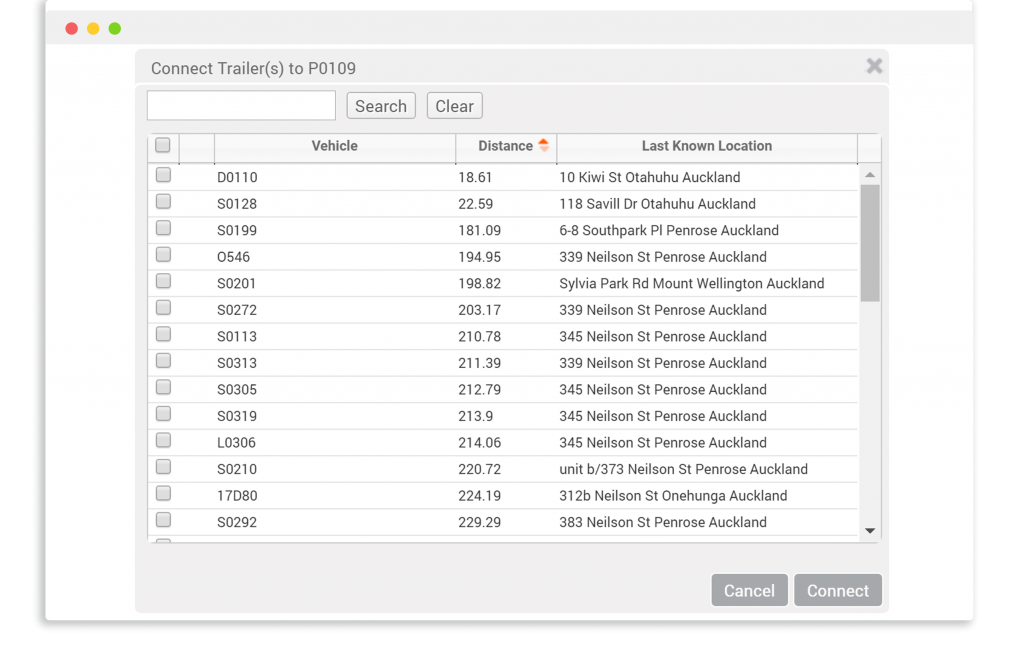 Trailer Tractor Linking
Manual or automatic PLC-based tractor and trailer linking. Track trailers and positively confirm the correct trailer-tractor match using either cost-effective Coretex power line carrier technology or manual selection. Trailers automatically inherit the tractor's tracking information but maintain their own odometer for maintenance and reporting.
"Coretex has been a key and engaged partner for PLM. We find the reporting platform is the best in the industry and give us the on demand reporting we require to meet all of our fleet needs."

— Mark Domzalski, Senior Vice President, Sales & Field Operations