Monitor and improve driver behaviour, reducing wear and tear, saving you money.
Coretex has a wide range of driver monitoring features, from in-cab feedback to driver scorecard reporting. By combining these powerful tools, you can see measurable gains in safety, tire wear and fuel consumption.
Coretex provides a Complete System for Compliance, Safety, Efficiency, and Customer Service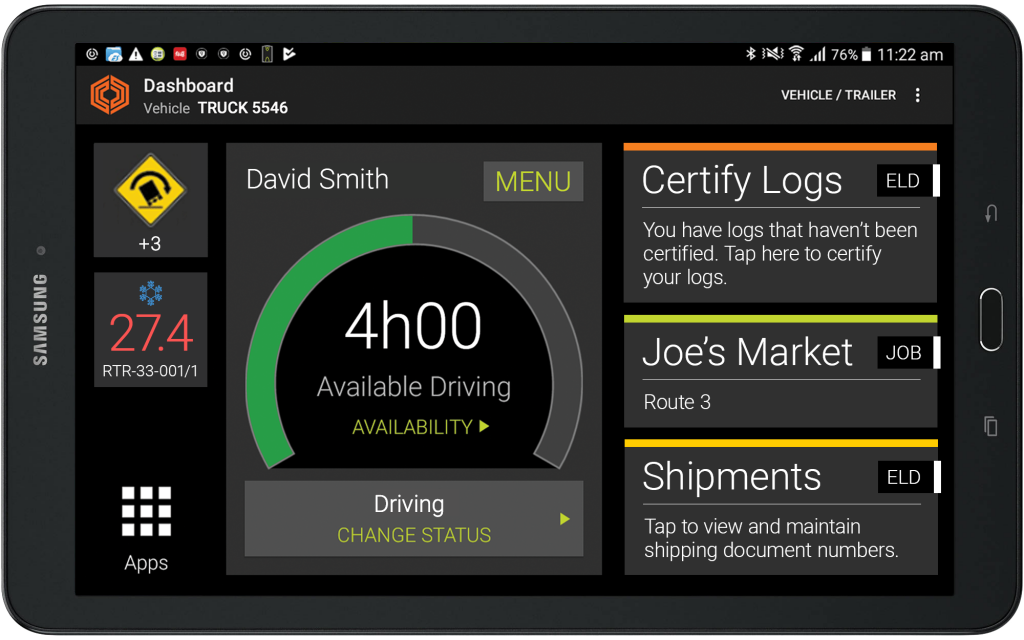 Real-time Driver Feedback
The Coretex in-cab driver feedback feature harnesses a three-axis accelerometer plus GPS and EMS data to give drivers precise, instantaneous in-cab feedback on speed, cornering, idling, braking, acceleration and a wide range of other events. It also puts control in your hands with preset or programmable range tolerances for auditory 'buzzer' and visual alarms.

Driver Scorecard Reporting
Customizable reporting to monitor driver behaviour across speeding, harsh cornering & breaking, idling & acceleration. Allocate points to each infringement as you see fit to effectively monitor and change your drivers behaviour.

Standard and Advanced Engine Monitoring
Cut fuel costs and vehicle wear. Identify poor driving with remote monitoring of fuel consumption, basic fault codes and odometer. A richer set of data, including time on brakes, distance on brakes, speed vs RPM and emissions is available via Advanced Engine Monitoring.
Additional Features
High Definition Tracking
Cortex industry-leading tracking lets you monitor your fleet in unprecedented detail and take action from the real-time intelligence generated.
Real-time Location & Geofencing
Track vehicle activity in the geographic areas that matter with on-device and in cloud geofencing.
Integrated video cameras
Coretex Camera systems are the ultimate safety tool, linking video to GPS location to give you a replay of any trip.
Incident Detection and Replay
Only Coretex Incident Replay captures exactly what happened in the event of an incident, giving you the precise High Definition Data you need to manage risk.
"Coretex has been a key and engaged partner for PLM. We find the reporting platform is the best in the industry and give us the on demand reporting we require to meet all of our fleet needs."

— Mark Domzalski, SVP, Sales & Field Operations