Driving safe food supply chains at

every touch point
Ensuring quality delivery requires end to end journey management combining vehicle standards, safe driving practices, visual and location monitoring, multi-layered temperature controls, and the data logs to verify compliance standards.
Learn and respond


in real time
Reduce preventable incidents and spoiled loads by responding to alerts in real time. With alerts for everything from OEM Fault codes, to ELD violations, harsh cornering and temperature variations, you'll have confidence in the health of your assets and ability to intervene before an incident requires escalating.
Highest standard

driver behavior coaching
Instances of harsh cornering or braking can impact the appearance and quality of products on arrival - stay ahead of this with combined dashcam footage and engine data capture for driver behaviour and quality service for your customers. With g-force triggered camera upload to cloud, you'll have instant access to coaching materials.
Advanced

core product temperature

verification

A choice of FSMA compliant standard monitoring and control for reefer assets based on returned air temperatures, or advanced FSQA with CoreTemp. Using simulated product temperature algorithms, CoreTemp offers real time monitoring on individual products for the highest level of quality assurance.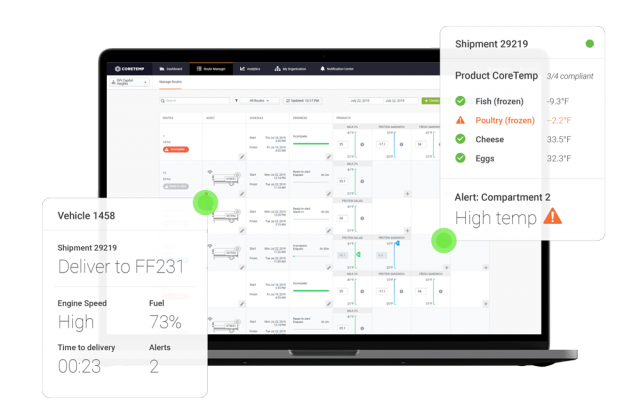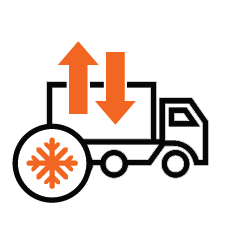 Two-Way Reefer
Configure advanced remote two-way commands with options for detailed functions by individual compartment or asset.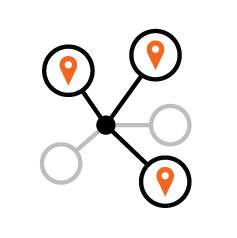 Asset monitoring
Categorize in transit and stationary assets on 360 management platform. Identify unutilized assets with dwell time filtering.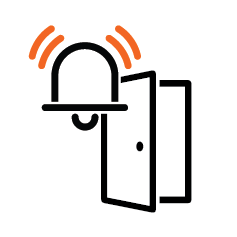 Advanced door alerts
Single and multi-door sensors with door activity alerts and reporting for preventing temperature excursions through escaped air.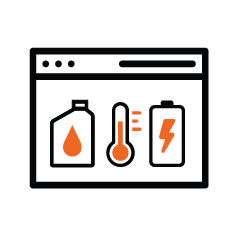 Event notifications
Customizable trigger based alerts inform you of everything from excessive g-force, low battery to reefer fuel levels and temperatures.
Track

,

trace


and

playback

Real-time GPS location tracking gives you constant visibility of your assets and detailed playback to allow you a selective view of alerts, geofence data, and temperature data. Changes in critical status areas of temperature, reefer mode, manufacturer alarms and geofence will immediately trigger GPS position against the alert for detailed incident records.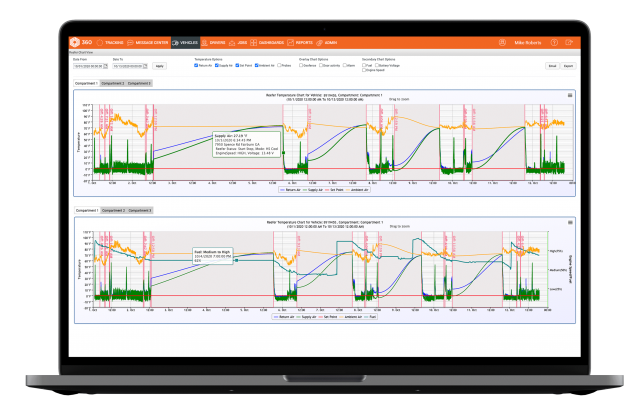 Get
better
insights
From HoS violations, Fault Codes to MPG and incident reporting, you can make better decisions with all the information you need at your fingertips. For deep analysis of cold chain controls, the integrated pre-cool compliance and efficiency platform offers cross fleet comparison of areas such as pre-cool durations, equipment health by reefer, and temperature compliance.
Ready for
what's next

?

Companies all over the world use our solutions to deliver temperature controlled food and beverage safely. Talk to our team today and find out how we can help you.
Learn more about our
complete solution

.
ELD Compliance
Optimize your driver capacity with real-time view of available hours
CoreVision Dashcam
Your view from the road with event triggered activation
Data harvested by the Coretex units give us a valuable look at our cold chain performances.
Using the trailer return air data for predictive analytics has been a game changer for GSF and has positioned us as industry leaders.

Tim Bates

Corporate Quality Systems Director, Golden State Foods