Proof of service for the waste & recycling industry
Reduce customer complaints and meet SLAs with Coretex proof of service. With Coretex you'll spend less time resolving customer complaints and have less costly call backs.
Coretex provides a Complete System for Compliance, Safety, Efficiency, and Customer Service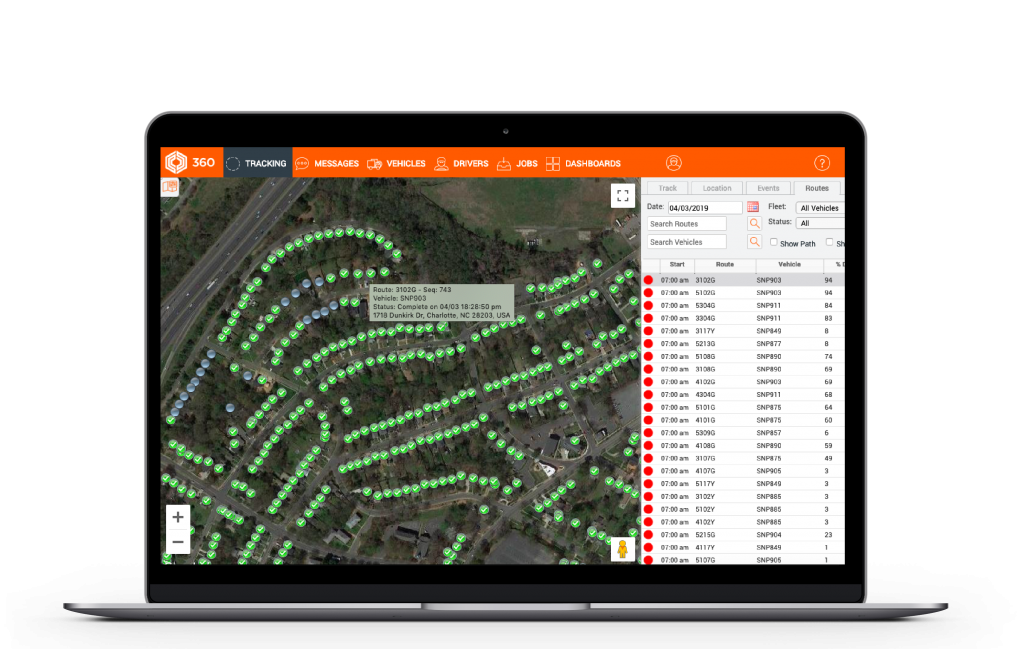 Service Verification Levels
Three levels of affordable service verification, including an RFID option. Real-time intelligent proof of service shows you where your trucks are, where they have been and, most importantly, whether or not service was performed. Choose from options to match your business needs, including one with an integrated RFID solution that tells you exactly which carts have been serviced.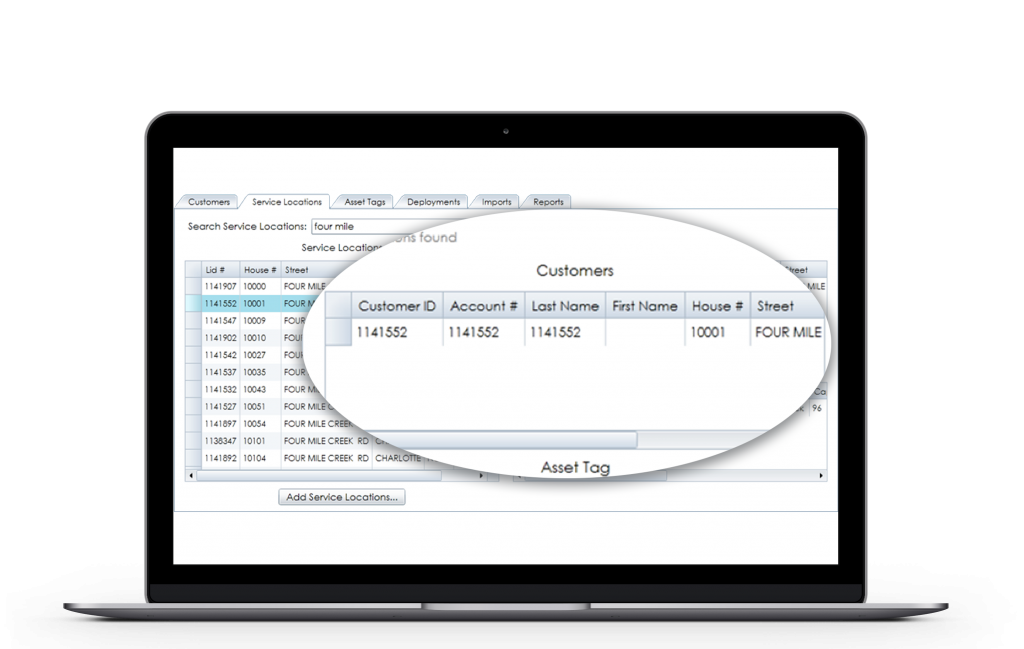 Real-time info segmented by customer
Using a web interface, customer service staff get real-time service information by customer, making them more responsive to customer calls, reducing customer complaints and identifying repeat callback offenders.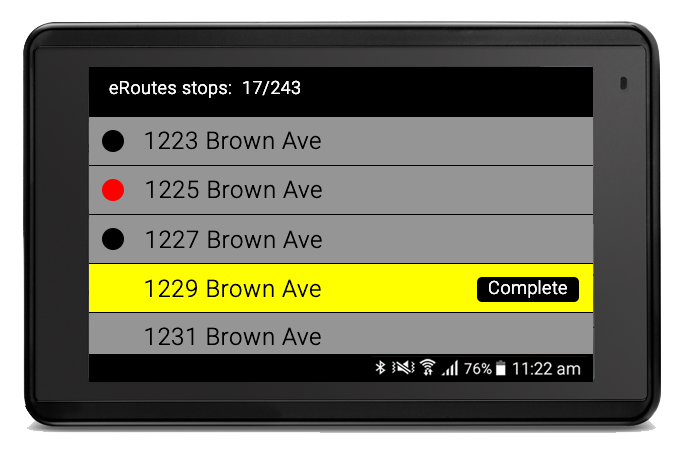 Identify missed stops
Easily identifies missed stops before the end of a route and helps drivers to complete routes more accurately and on time.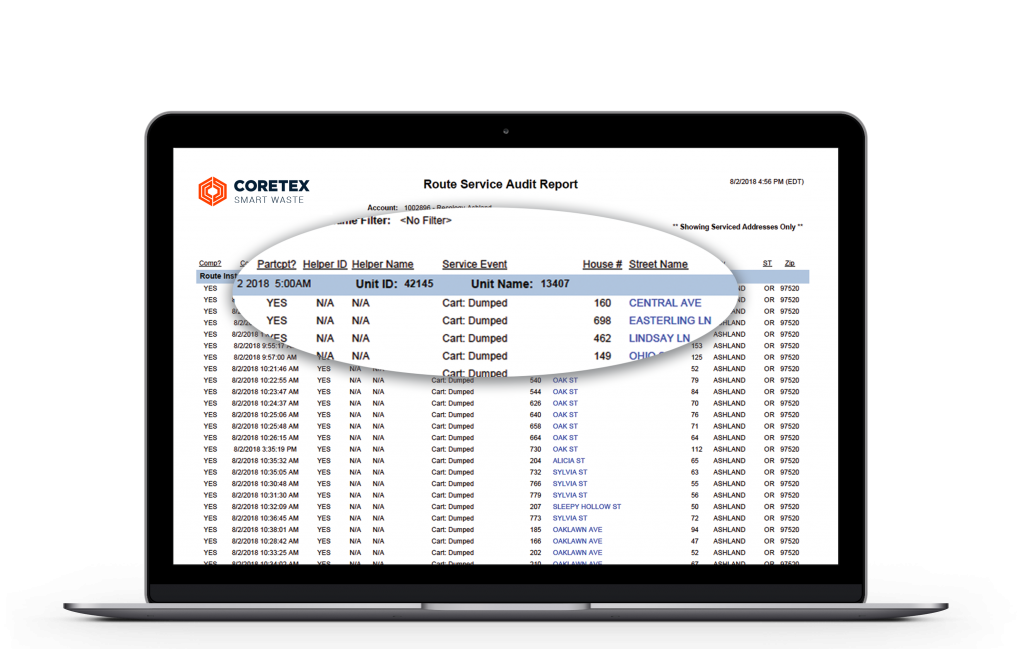 Record recycling participation
Records customer participation to help meet recycling goals. Identifies actual service volume by route and by truck, as well as identifying potential route improvements.