Coretex two-way reefer solutions give carriers and shippers the visibility, confidence and control they need to deliver first class-customer service with the lowest possible cost.
With over 50 features, the industry's most sophisticated feature-set gives you remote monitoring, and two-way reefer control, monitoring of up to six doors, and advanced power management to preserve reefer and Telematic Unit (TMU) battery life.
Coretex provides a Complete System for Compliance, Safety, Efficiency, and Customer Service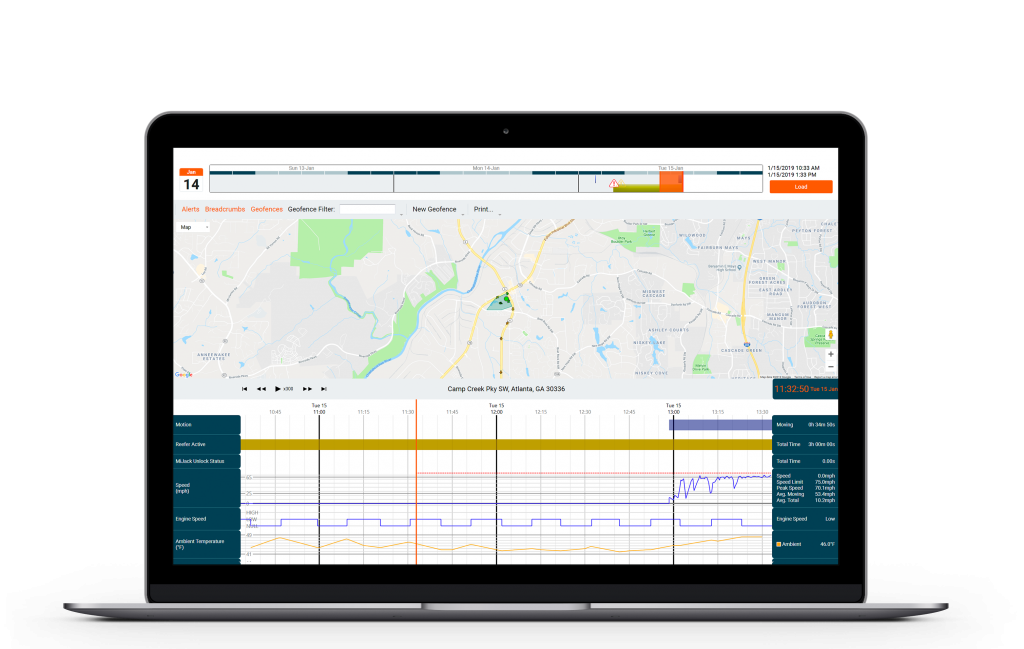 Core & continuous temperature monitoring
Core temperature monitoring for FSMA and other compliance obligations with a powerful range of options: probes, combined temperature and humidity probes, and simulated temperature monitoring to verify route compliance.
Monitor temperature even after the reefer is powered off, trigger updates on any schedule you choose and automatically share information with customers. Visualize up to four probes in each of three compartments. Integrated probe readings during High Definition activity playback.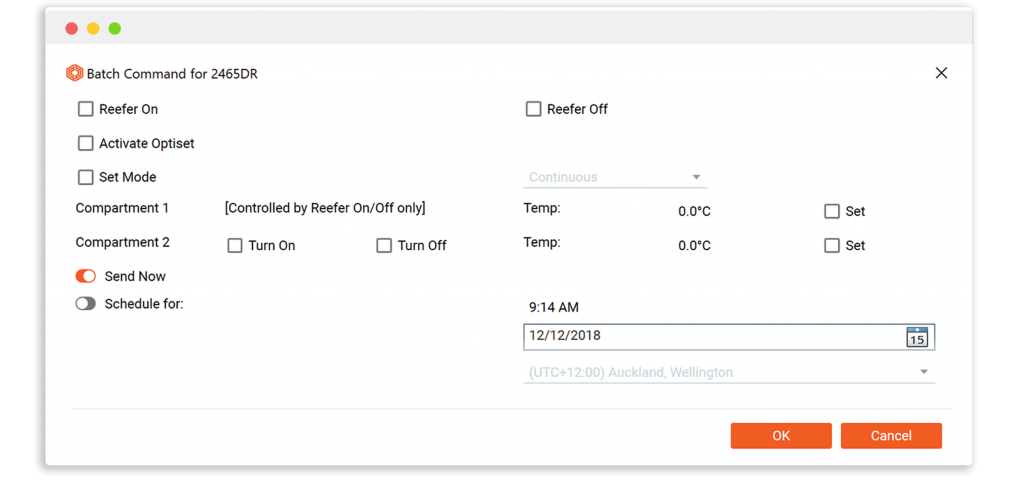 Two-Way Remote Commands
Reefer control at any time via desktop or mobile device. Control at any time and from any location of a broad range of functions including:
Reefer On and Off (Remote Start/Stop)
Operating Mode and Set Point
Stepped Set Point
Run Pre-Trip
Activate Defrost
Afax Control and Fresh Protect
Set Intelliset/Optiset profiles
Return Air, Discharge Air
Pre-Trip Status
Lock / Unlock Command
Scheduled Batch Commands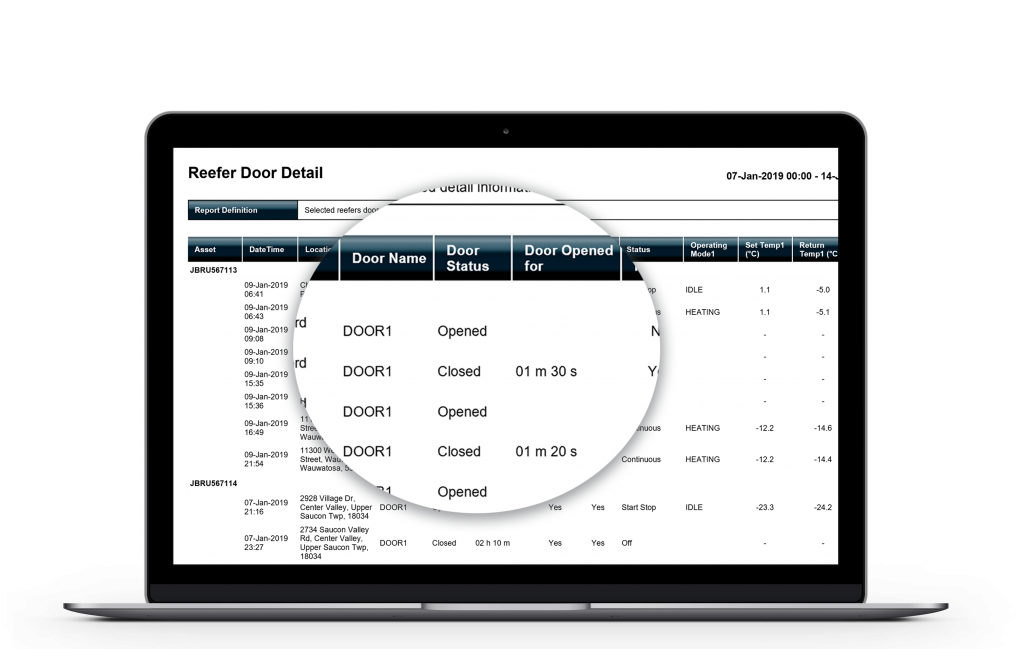 Multiple door reefer state control
Monitor and trigger reefer door state-dependent changes on up to four doors. Includes full door and temperature detail reporting including geofence door activity.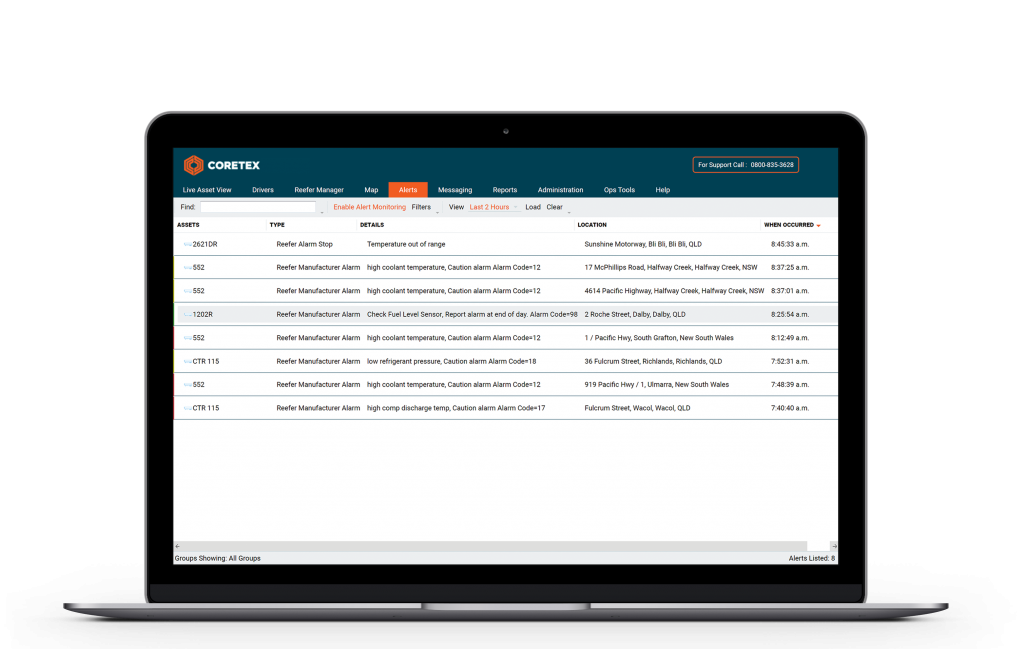 Alerts & Notifications
The right information sent to the right people by the right channel. User-customized alerts for battery, fuel, maintenance, direct diagnostics, performance issues/faults, reefer manufacturer and red alarms, door, temperature, humidity and geofences. Choose SMS or email and select the schedule that suits you.
"By using Coretex as part of our new predictive product temperature monitoring process we were able to save about $50,000 per month"

— TIM BATES, CORPORATE QUALITY SYSTEMS DIRECTOR – LOGISTICS, GOLDEN STATE FOODS