Second-by-second

analysis and playback of events and incidents

The incident replay dashboard lets operators manage and view detailed vehicle information including speed, accelerometer, RPM, throttle, gear, fuel level and consumption, breadcrumb map location, and clutch and brake status. Paired with our integrated CoreVision Dashcam, it offers matching video recordings and automated alerts to mobile devices and email can also be configured for different incident types.
Smart, made
simple
The CoreVision Dashcam is designed for precision video capture using a reliable lightweight structure. With the CoreHub IoT device powering the event triggers, video storage and engine data, you get high functionality, low risk of data loss, all with a low price tag.
For decision makers reviewing an incident occurrence, time syncing of video and incident data offers a complete view of what happened, and when. Complete visibility allows you to have confidence in your incident resolution outcomes.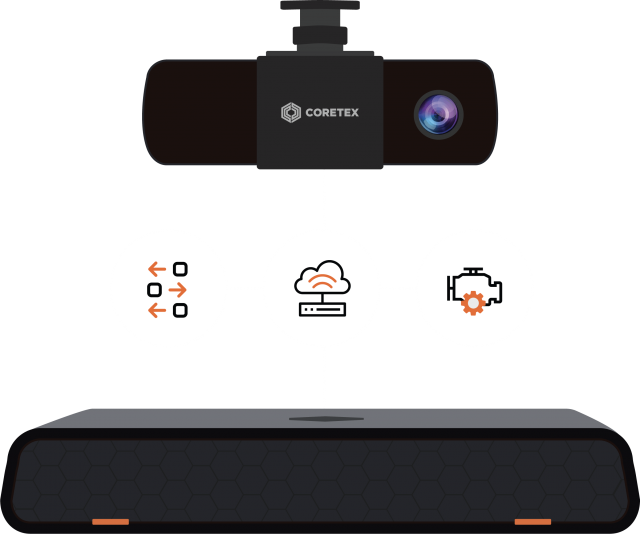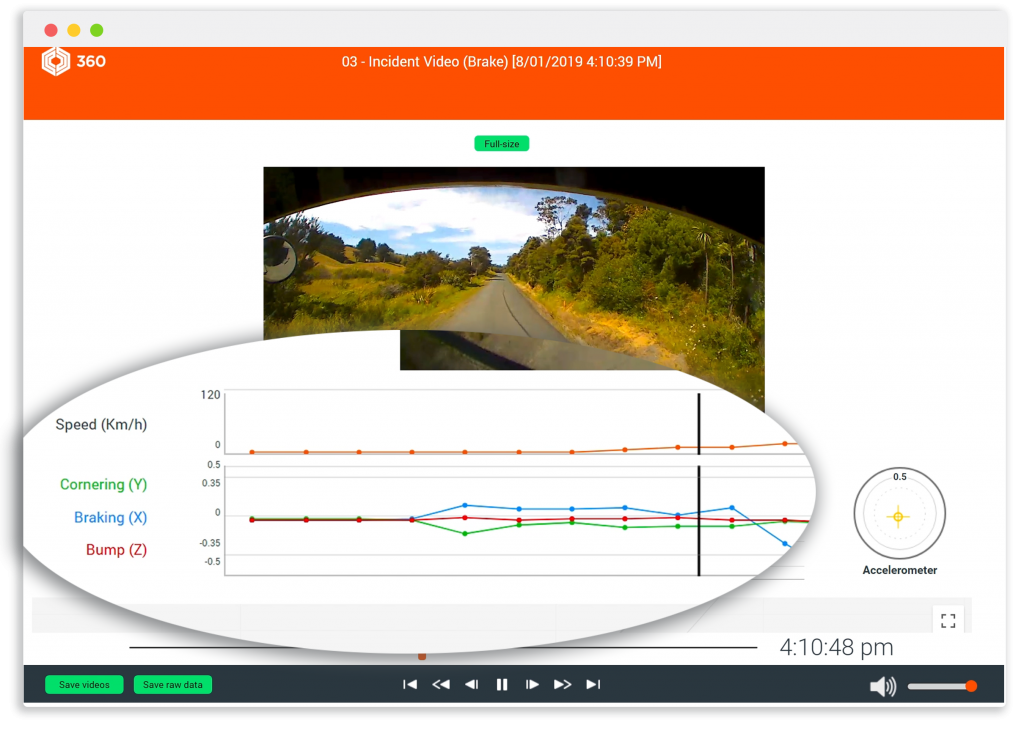 Instant Playback
Our 3 axis accelerometer built into all our devices captures all data from every direction. Set by customisable thresholds, an event is automatically generated and captured in the Incident Replay Dashboard when these thresholds are met. You can then go in and view the incident second-by-second, combining exact location with important data such as speed, RPM, accelerometer and more.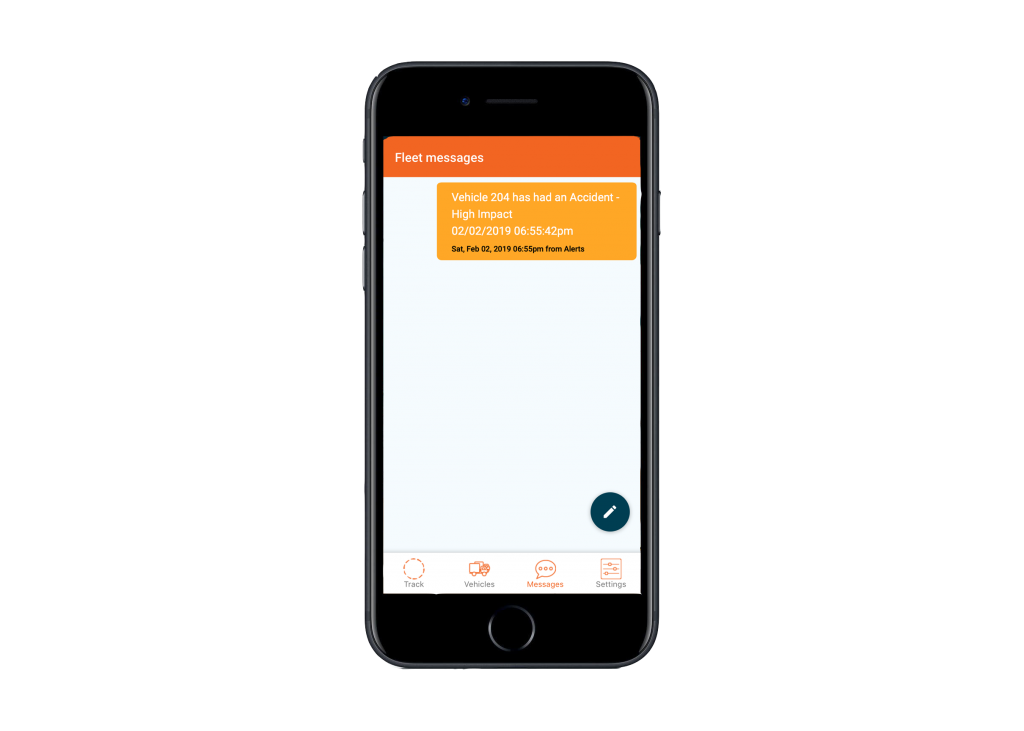 Custom Alerting
Know straight away when your vehicle has been involved in an accident with custom alerts sent to mobile, email or pop up on the tracking screen. Choose from a range of pre configured alerts - such as Accident High Impact, Accident Low Impact & Vehicle Roll Over.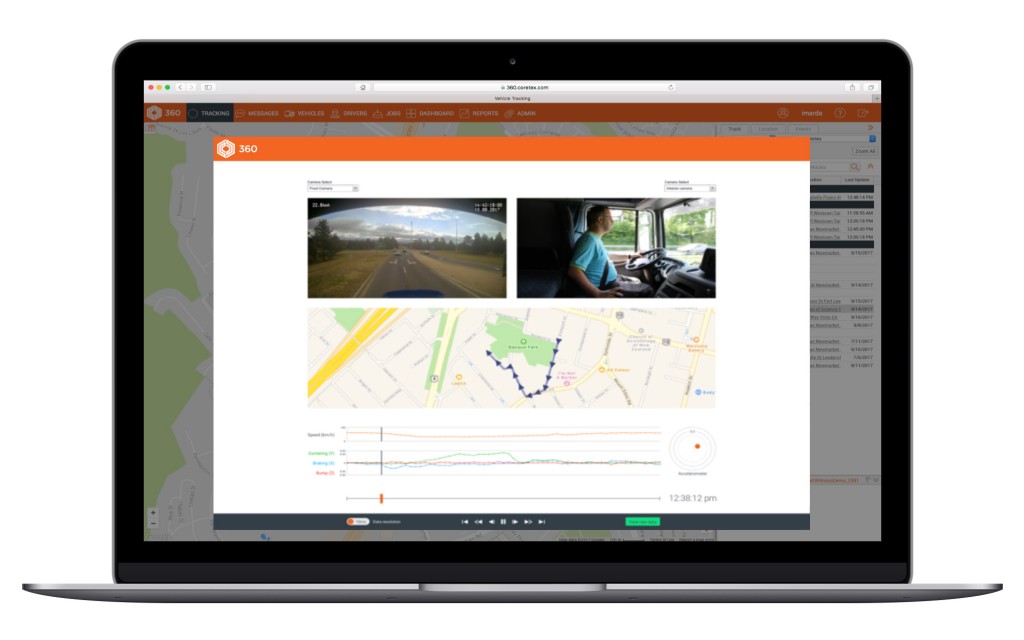 Integrated video cameras
Choose from three different HD camera packages: two-way (driver and forward facing), four-way (driver, forward plus an additional two) and eight-way. Coretex provides instant access to both live and recorded video.
Cameras have their own cellular connection and SD card local storage. They record at one frame per second as standard and 25 frames per second for 10 seconds either side of a triggered incident. Recording starts on ignition and is automatically uploaded in the event of an incident or when triggered by the driver.
Additional Features
High Definition Tracking
Cortex industry-leading tracking lets you monitor your fleet in unprecedented detail and take action from the real-time intelligence generated.
Real-time Location & Geofencing
Track vehicle activity in the geographic areas that matter with on-device and in cloud geofencing.
Driver Scorecard & In-Cab Driver Feedback
Your direct path to real, positive changes in driver behavior.
Driver Vehicle Inspection Reports & Checklists
Get your assets on the road faster and stay on the right side of vehicle inspection requirements with the easy-to-use Coretex DVIR solution.
Monitor driver fatigue and driving behaviour
Monitor fatigue and driving behavior, cut speeding infringements and reduce wear and tear on both drivers and vehicles.
"Coretex has been a key and engaged partner for PLM. We find the reporting platform is the best in the industry and give us the on demand reporting we require to meet all of our fleet needs."

— Mark Domzalski, SVP, Sales & Field Operations
Ready for what's next?
Talk to us about an obligation free trial and be sure you're getting the right tools for the job.