With a sleek and powerful design inside and out, CoreHub converts vehicle activity into actionable insights for you to run your business.
Sitting discreetly inside the cab, collecting data directly from your engine management system, while transforming your vehicle into an IoT hub. A series of connected wireless sensors track things like door alerts, concrete mixer drum rotations, water levels and more, to make guessing a thing of the past.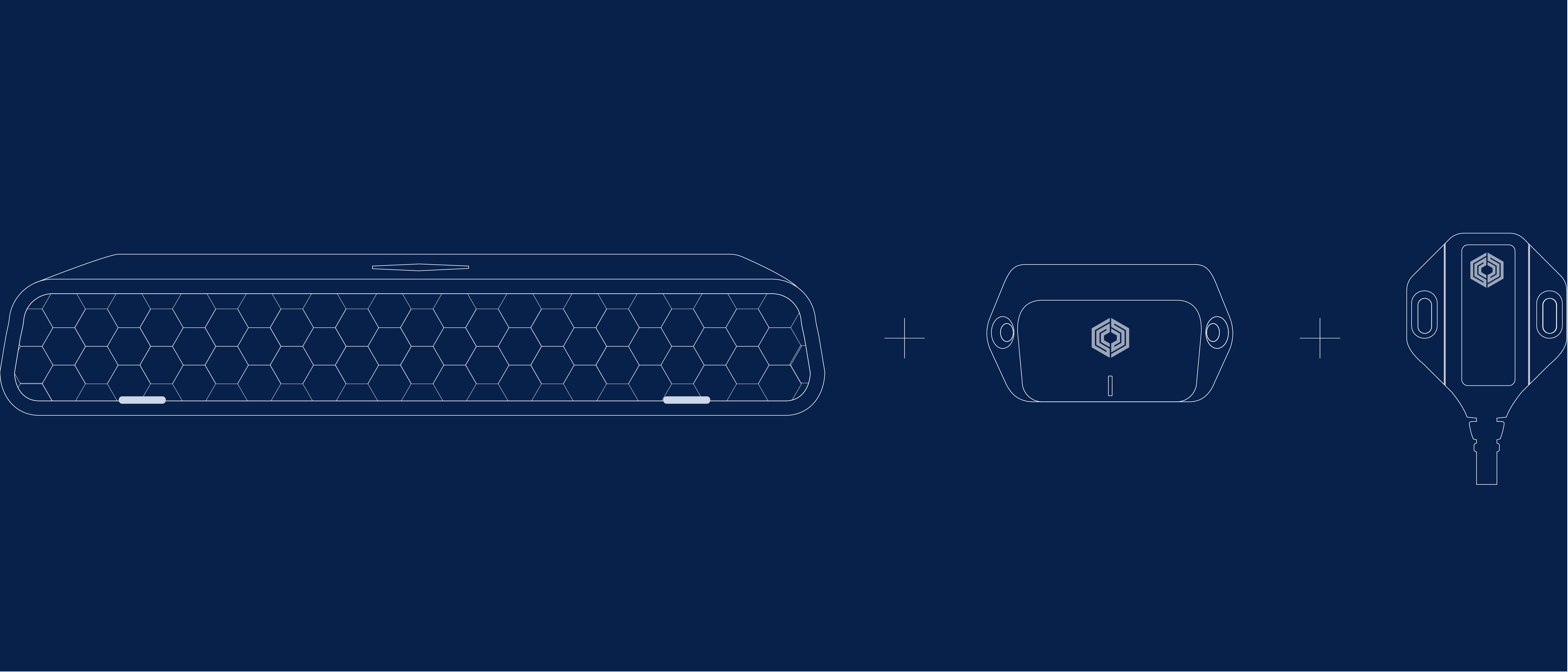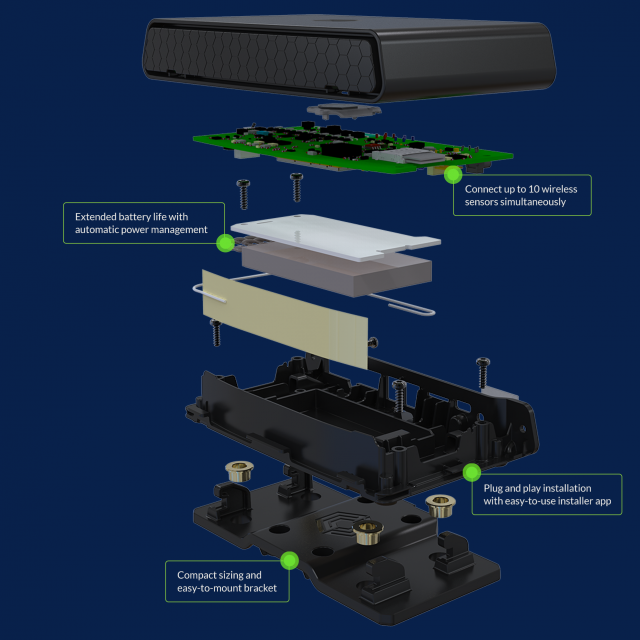 Ready for the

tough jobs
From mountains to highways, dirt to snow, blistering heat and heavy rainfall, CoreHub was built to go where you go. For the harshest environments, we've added additional protection with the CoreHub Xtreme for a reliable and rugged device you can count on.
Powering the

right decisions
With the power to connect everything you need into one platform, CoreHub works with multiple devices to provide your teams with the ultimate reporting. From cold-chain temperature alerts, ELD compliance and dash cam recordings - get the data you need to improve both the safety and performance of your operations.
In it for

the long haul
Speed and performance have been carefully balanced to maintain charge without battery drain. CoreHub fine tunes how power flows to hardware components, maximizing efficiency, longevity and performance. Take it to the next level with solar powered panels for absolute peace of mind.
Always in the know
With more than five types of sensors, know what's happening with every vehicle, asset, and load. Anytime, anywhere.
Extreme accuracy
With a 3-axis accelerometer, every speed and direction is tracked with such precision, even your most seasoned drivers will trust it.
Backed by experience
Made from 15 years of knowledge gained from tracking every vehicle, analyzing every trip, and listening to every customer.
Safe reporting
Protect your drivers from HoS breaches with our integrated ELD compliance, while ensuring vehicle safety with customizable DVIR.
Store it all,

recall it later
Maintain connection in low coverage areas as you seamlessly switch networks thanks to dual SIM card capability. For remote locations with no network available, your CoreHub will store more than two months of data and automatically upload when connectivity returns.
Say goodbye

to
installation fees
and wait times

CoreHub has been designed with maximum uptime in mind. Compact in size, it will mount anywhere in your cab. It's easy and affordable to install, and comes with full support. Simply plug-and-play using your vehicle diagnostics port, while Bluetooth Low Energy connects wirelessly to sensors.
Designed to

grow with you
Every modern advancement has been applied to be your perfect partner for years to come. System upgrades are delivered wirelessly to ensure you continue to run the latest versions, and all new device releases maintain compatibility.
Ready for
what's next

?

Talk to us about an obligation free trial and be sure you're getting the right tools for the job.
Learn more about CoreHub for
your industry

.