Increase driver retention and prevent violations with
an ELD designed for driving, not waiting

.

Maximize your fleet capacity without pushing the limits. Plan and schedule every trip safely with up to date visibility of hours, location and vehicle maintenance. Set custom alerts for things like ELD events, fault codes and harsh breaking to stay in sync with your drivers and know when to step in to prevent an incident.
Prevent

H

O

S

violations




before they happen
Don't wait for a roadside inspection, know your available hours in real time with ELD logs and prevent violations before they happen. Simplify driver logging as Coretex ELD automatically gathers and logs engine data and distance travelled for each driver, per trip.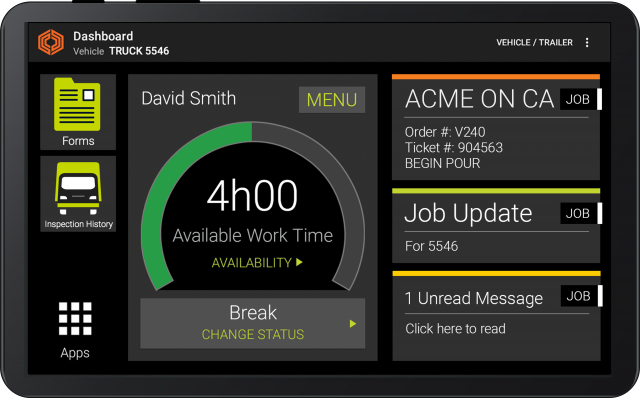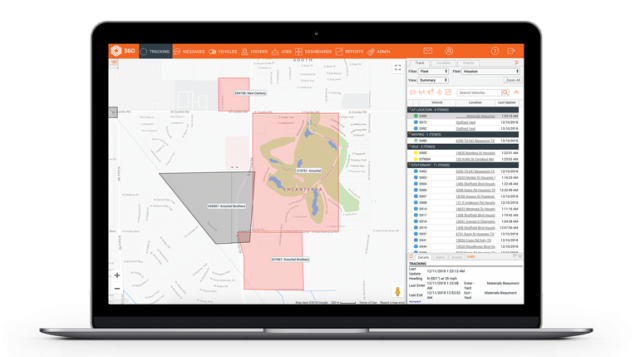 Limit wasted hours

with
custom rules for geofences

Track vehicle activity in the areas that matter with on-device and in cloud geofencing. With geofence enabled flexible rulesets, you can support your company policy while staying FMCSA compliant. Easily separate out custom status like Yard Move and only count the hours that matter.
More than ELD.


A complete view of the road

Make your ELD work for you as a single IoT platform for all your fleet management needs. Compliance is covered for everything from DVIR, IFTA, to FSMA and more. Managers and dispatch retain full view and report all key metrics using 360 service manager. Boost safety on the road with CoreVision for driver coaching.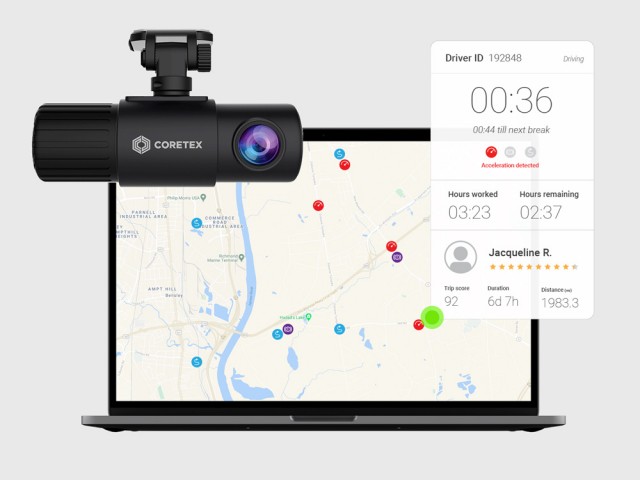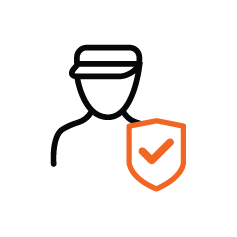 Log in, even when offline
Drivers can log in regardless of coverage, ensuring the logs at device are always current.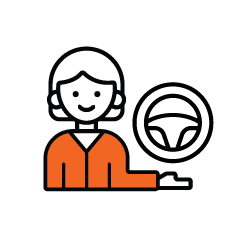 Increase customer satisfaction
Effective planning improves on-time delivery, reduces outgate time and eliminates unplanned stops.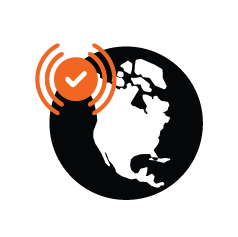 Works where you need it
With multi driver rule-sets across US and Canada, intrastate rules and Team, exempt and short-haul drivers.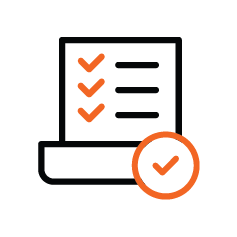 Safe on the road with DVIR
Fully integrated Driver Vehicle Inspection Reports. Use pre-set or custom auto-alerts of faults to 360 Service Manager.
Boost efficiency

with
best available vehicles

Give managers and dispatch the information they need to maximize driver and vehicle utilization and match available hours to routes and locations. Look back on the week, and plan for the next - view available hours for the previous seven days, and the two ahead.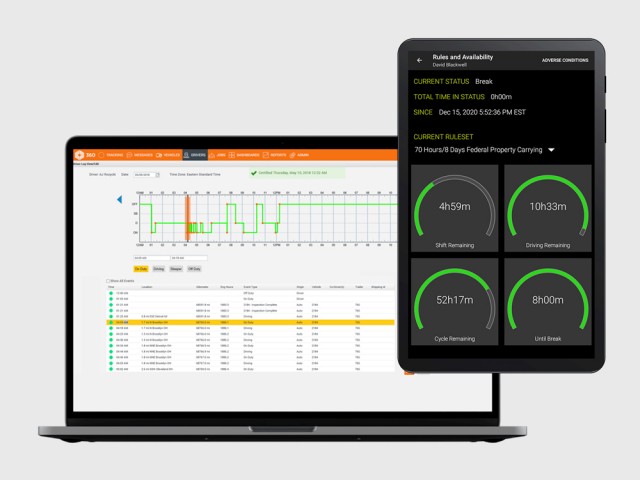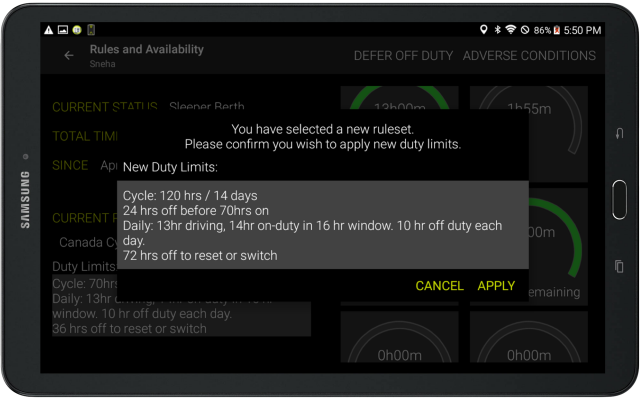 Know it now

.
Custom alerts for
what matters to you

Speed up response and mitigation times for both drivers and managers with custom alerts for critical areas. Receive driver notifications for specialized rule-set limits like 100 or 150 air mile radius, Big Day, and border crossings. Choose between email, SMS, messaging tab, pop-ups, or push alerts through to a 3rd party system with using integrations.
Driving better decisions


with reporting and insights

Staff responsible for records and keeping drivers safe can set scheduled reporting for critical compliance areas such as ELD Violations, Unidentified Driving, and Driver Edits to simplify compliance and address safety concerns. Switch to cloud dashboards in 360 for a real-time view across focus areas like MPG, Fault Codes, Speed Events and more.
Work to the rules and

focus on the road ahead
Simplifying record keeping removes the friction that legislative requirements can bring, while surfacing the insights needed to improve manager to driver communication. Efficient allocation of hours gives dispatch more time to better serve customers, while increasing driver happiness as they spend time driving, not waiting.
Ready for more?
Talk to our team today and power your projects with our purpose built ELD solution
Learn more about our complete solution

.