Simplify vehicle inspections. Get compliance that
keeps you rolling

.
Simple.
Paperless Reporting

.

Keep your assets compliant and get on the road faster with a two-way driver side DVIR checklist. Intuitive in-vehicle and web interfaces and automatic DVIR prompts encourage systematic reporting.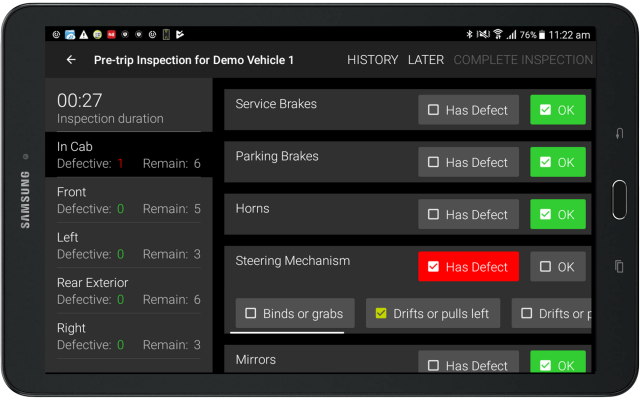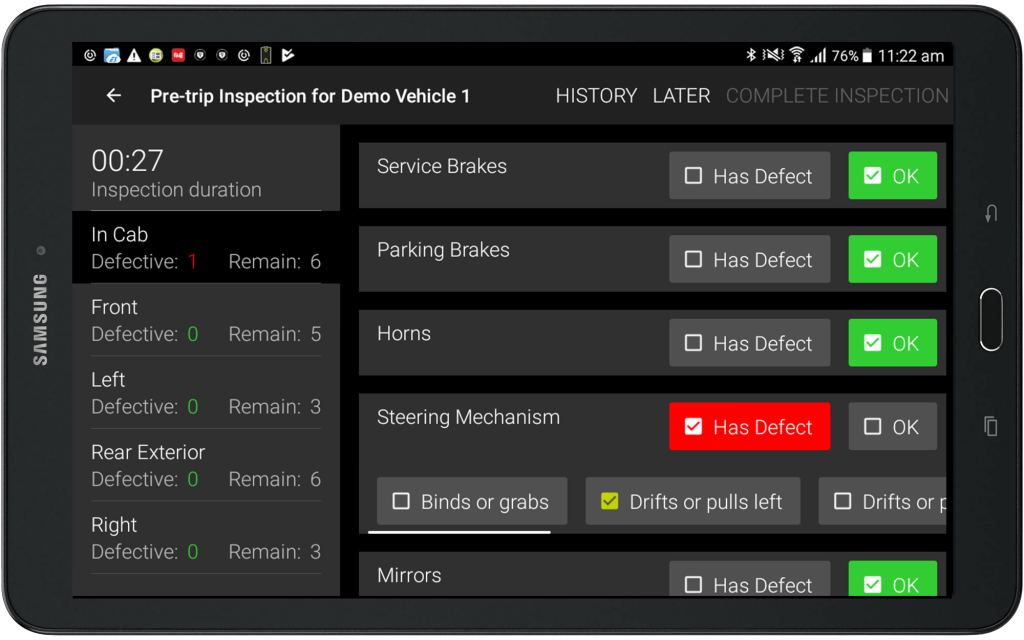 Customizable Checklists
The Coretex DVIR solution offers fully customizable pre- and post-trip checklists for tractors and trailers and the ability for drivers to add and remove vehicles and trailers throughout the day.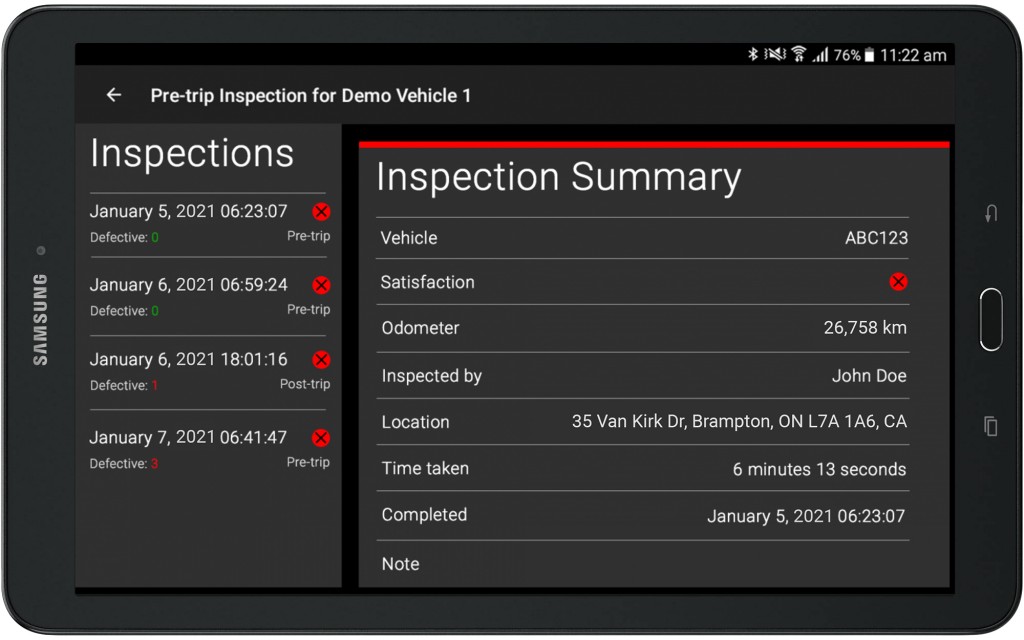 Manage inspections
Coretex DVIR tracks the time taken to complete DVIRs, identifies DVIRs that are out of range, emails alerts for any DVIRs with defects, and provides both "quick complete" and "full DVIR" options.
Maintenance system integration
Coretex DVIR also allows for integration with maintenance systems, ensuring vehicle faults are both identified and logged for repair.
Additional features
High Definition Tracking
Cortex industry-leading tracking lets you monitor your fleet in unprecedented detail and take action from the real-time intelligence generated.
Real-time Location & Geofencing
Track vehicle activity in the geographic areas that matter with on-device and in cloud geofencing.
Driver Scorecard & In-Cab Driver Feedback
Your direct path to real, positive changes in driver behavior.
Real-time Driver Feedback
Receive live feedback of your drivers and adjust their performance in real time.
Standard and Advanced Engine Monitoring
Identify poor driving with remote monitoring of fuel consumption, basic fault codes and odometer.
"The partnership with the Coretex team has been invaluable as they've built a platform that is just specific for this kind of business. They've been totally engaged."

— Robert Forte, Combined Distribution Centers Division Vice President, E. A. Sween