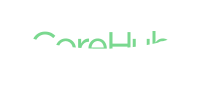 The first complete IOT platform for digital supply chain assurance.
The ground-breaking platform setting
the standard for IoT devices

CoreHub is the leading edge IoT platform for fleets, providing supply chain assurance for virtually any vehicle or industry.
CoreHub works by connecting the in-vehicle IoT hub with wireless sensors throughout the vehicle, to collect and present valuable data about your driver, asset & load - giving you a full digital view of your supply chain operations.
We have built CoreHub and sensors for all industries and virtually every vehicle, enabling you to achieve compliance and optimize the efficiency of your operations - saving you time and money.
CoreHub is highly configurable & feature rich, built with the future in mind - including over the air updating, future proof universal hardware, easy self install and the ability to add new features or devices at any time.
This is the future of IoT platforms.
Wireless Sensors
Up to 10 wireless
sensors simultaneously.
We have built custom sensors, tailored to the specific needs across the Construction, Cold Chain and Waste industries. CoreHub can support up to 10 wireless sensors simultaneously, expanding the view of your digital supply chain.

Door Sensor
Track door activity and interlink with geofences to trigger alarms or automated workflows.
Drum Rotation Sensor
Accurate job reporting with drum rotation speed, direction and count data.
Temperature & Humidity Sensors
Get the best insight into your reefer units as possible, combining temperature & humidity with our complex algorithms to give you the best compliance insight possible.
Industries
Extremely adaptable and customizable.
CoreHub was built to be extremely adaptable and customizable for all industries and vehicles. By switching the sensors connecting with CoreHub, the platform can adapt to the specific needs of the Construction, Cold Chain and Waste industries - as well as meeting the needs they all have in common.

Construction
Using the drum rotation sensor and water add meter, collect detailed job data. Easily integrate this data to your dispatch systems and automated job workflows to streamline complex supply chain processes.

Waste & Recycling
By installing bin sensors on the arms of your truck, receive specific and detailed data on exactly the customers your drivers have visited. By combining this information with your specific routes, easily see in real time route compliance and optimization.

In Cab
CoreHub can easily connect and integrate with AI Cameras, combining with driver data and behaviour collected to give you an in depth look at your drivers performance. CoreHub also meets ELD certification and has our rule set engine built in, ensuring your drivers safety and compliance.

Cold Chain
Combine door, temperature and humidity sensors with geofences and custom alerting to create a comprehensive view of your reefer units, ensuring compliance and safety across all your loads
Benefits
One Integrated Platform for all your needs.
CoreHub integrates seamlessly with our Coretex 360 platform, supporting all your fleet management needs from vehicle tracking, geofences, ELD, driver behaviour, incident detection, service manager and more. It also integrates with CoreDrive, our in cab tablet solution for DVIR, messaging, job workflow and more.
One Device for the Future.
CoreHub is packed with industry leading technology and hardware components, ensuring it can adapt to many future feature changes and requirements - saving you the cost of new devices in the future. Have your issues resolved faster than ever as CoreHub remotely upgrades security & enables new features, removing costly and time-consuming on-site visits from technicians.
Existing industry hardware is complex and time consuming to install, and can quickly become an expensive decision. CoreHub is a plug and play device with a single harness, coming with an easy to use and free install application – saving you time and money, and getting your vehicles back on the road sooner.
CoreHub supports 4G high speed wireless connection, with 3G, GSM & GPRS fall back networks, enabling you to receive real-time information as and when you need it. Combining with rules alerting and automatic notifications, you can solve issues in real time, ensuring safety and compliance across your drivers & loads.
Accurate GPS tracking with real time updates
Supports up to 10 wireless sensors simultaneously
4G connectivity with 3G, GSM/GPRS fall back to support connectivity in remote areas
Over the Air (OTA) firmware & security updates
Extended battery life with automatic power management
Second by second data capture mode for a much higher data resolution, useful for pinpointing critical events
Optional rugged casing to support harsh environments
Integration with Coretex 360 & CoreDrive