Flexibility, precision

and

control

across your whole operation

Don't waste time manually updating devices or filling out paper logs. Logbook can be used on any supported device including the office kiosk, in-vehicle tablets, and mobile phones. When you switch between devices, your data automatically goes with you, perfectly in sync.
Stop chasing

up your drivers

Optimising your drivers' schedules has never been easier - saving you time and money. Logbook integrates seamlessly with the Coretex 360 software platform allowing fleet managers to view a driver's current status, how long they have until their next work or break period, and what vehicle they're operating.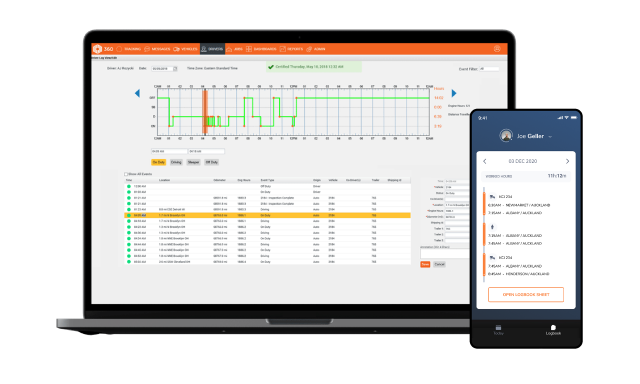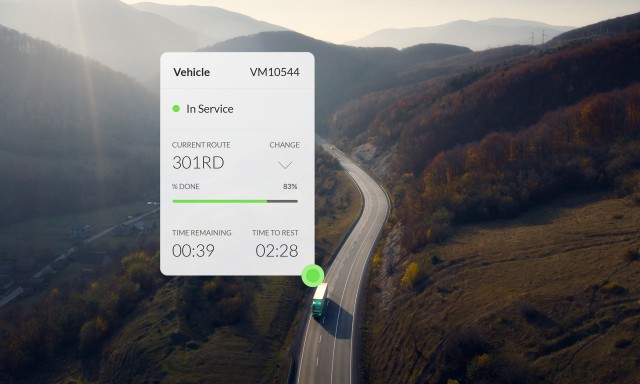 See the

full picture

Logbook is up to date with the latest NZTA requirements, including supporting drivers working for multiple companies. If your driver has been recently working for another company, their data will be kept up to date so that you can view their availability in real time.

Everyone can use it
Coretex Logbook is supported on both iOS and Android. It works on all phones and devices.

Light and Dark modes
Reduce eye strain and view the screen more clearly regardless of the time of day with Light and Dark modes.

Visibility before starting work
Drivers can log in to the app and get a preview of their availability, before starting work for the day.

Finish your work day
With the push of a button Logbook verifies a driver's work day information, allowing them to work the next day.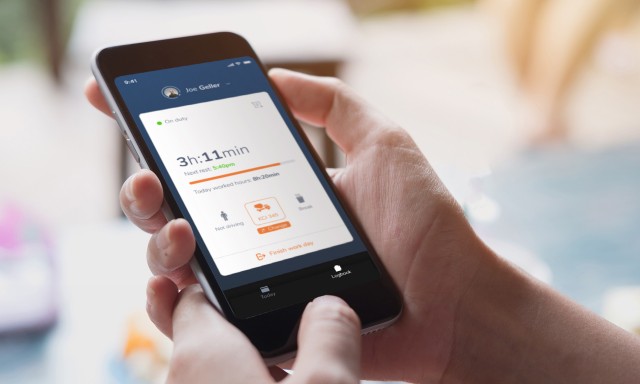 Know when to
take a rest
Simple on-screen charts show when a driver needs to take their next rest, or when they can start working again. Set up reminder notifications 30, 15 and 0 minutes in advance to keep drivers safe and lower the chance of a breach occurring.
Easily access

driving history
Logbook view shows a summarised version of a driver's activity in an easy-to-read traditional log format. If a driver is requested to produce their logbook to an enforcement officer, all the information is there, saving time and reducing the risk of fines.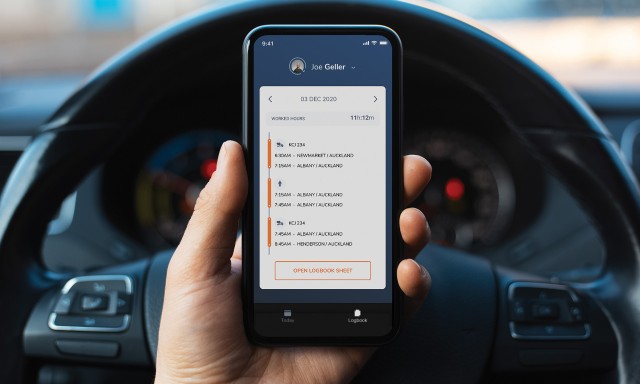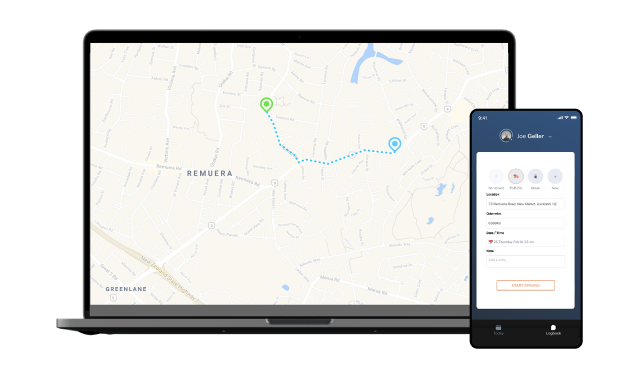 Keep track

of your vehicles

Automatic location recording lets you see where your vehicles are in real time. Your whole fleet can be viewed in the Coretex 360 software platform, and this data can be used to inform smarter business decisions increasing both efficiency and profitability.
Accurately record


your mileage

Take the effort out of updating your records and ensure that you stay compliant with all the regulations. ELB keeps track of where you are going, automatically capturing your vehicles' location and hubometer readings along the way.