The ready mix concrete industry supplies the world's most used construction material to build roads, bridges, offices, schools and numerous other construction projects.
Approximately 5 billion cubic yards of concrete is produced each year – equivalent to two tons per person on the planet. Concrete is widely used because it is strong, durable, water-proof, fire-resistant and moldable. Composed primarily of five ingredients – cement, water, coarse aggregates, sand and admixtures – concrete's different mix designs affect its strength, long-term durability and appearance. The right mix can solve problems and the wrong mix can create them.
Ready mix concrete is manufactured in a factory or batching plant and delivered to a work site by trucks with mounted in-transit mixers. Ready mix fleet businesses that supply concrete to construction companies can range from family-owned operations to multi-national corporations.
No matter the size of business, the main objectives for all construction supply companies are the same: to increase the volume of yards per man-hour, decrease operational costs and reduce waste.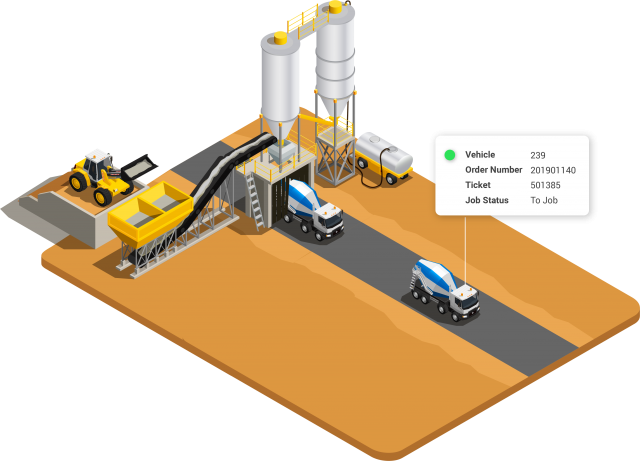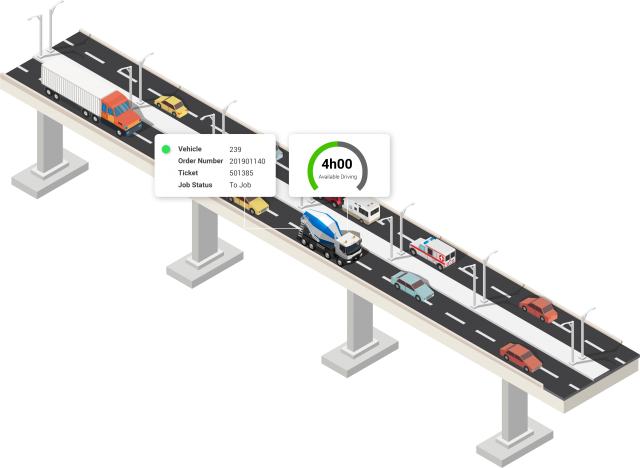 Aggregate suppliers and ready mix fleet companies are achieving new efficiencies by deploying connected fleet management systems. A complete 360-degree view into the performance and behavior of an entire construction supply operation is now at your fingertips.
Coretex is the essential platform to obtain actionable insight into fleet operations each step of the way. By collecting data from disparate sources, our single integrated Coretex platform can track integrated job statuses, location and speed, replay trips, define and manage geofences, control assets, monitor driver behavior, maintain service records and allocate jobs.
Having proven international experience in providing fleet management technology, Coretex is proud to be an active participant in moving the ready mix and aggregate fleet management industry to the next level.
Our new eBook details a variety of technology offerings and advancements that ready mix fleet customers and aggregate suppliers are utilizing to achieve new efficiencies, enhance visibility and improve productivity in their operations.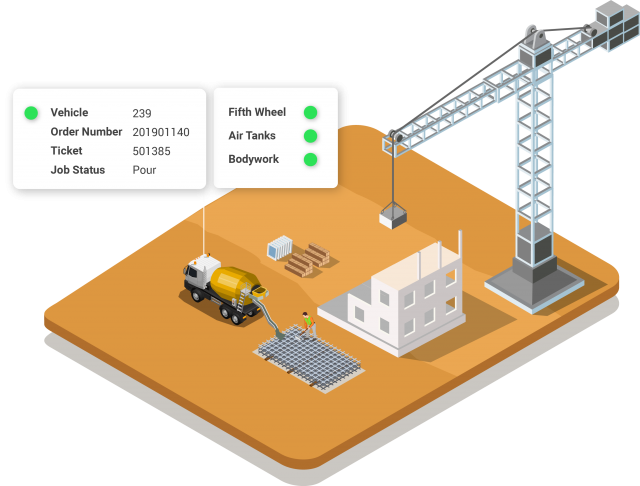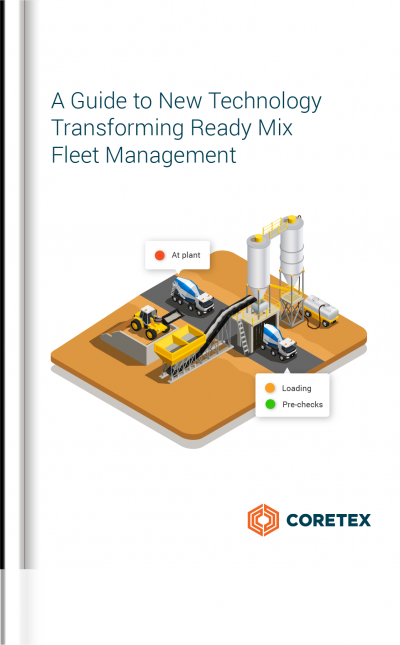 Download the eBook today
Fill out the form to download our guide to new technology transforming ready mix fleet management