One provider.
One world class IoT technology platform solution.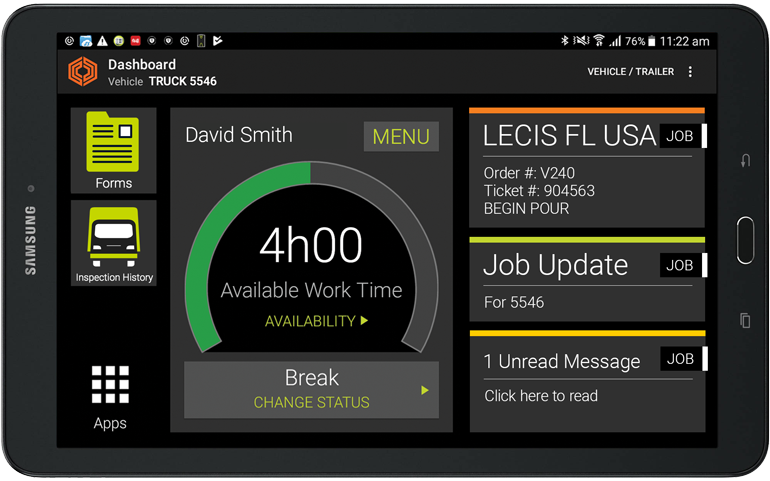 Electronic Logging Device (ELD) - Custom Ruleset
As part Coretex's Electronic Logging Device (ELD) solution ready-mix fleet managers can deploy a custom ELD ruleset that uses special 'Waiting' status for Ready-Mix drivers. This attributes time towards the 30 minute break requirement but for it remains as off Duty for FMCSA views.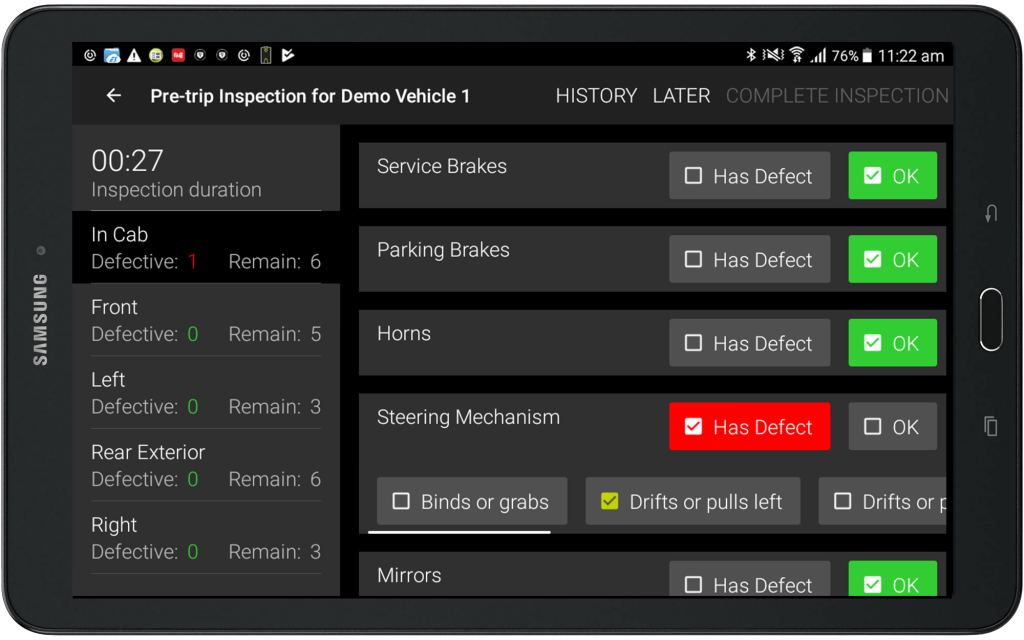 Customizable Checklists
The Coretex DVIR solution offers fully customizable pre- and post-trip checklists for tractors and trailers and the ability for drivers to add and remove vehicles and trailers throughout the day.

Standard and Advanced Engine Monitoring
Cut fuel costs and vehicle wear. Identify poor driving with remote monitoring of fuel consumption, basic fault codes and odometer. A richer set of data, including time on brakes, distance on brakes, speed vs RPM and emissions is available via Advanced Engine Monitoring.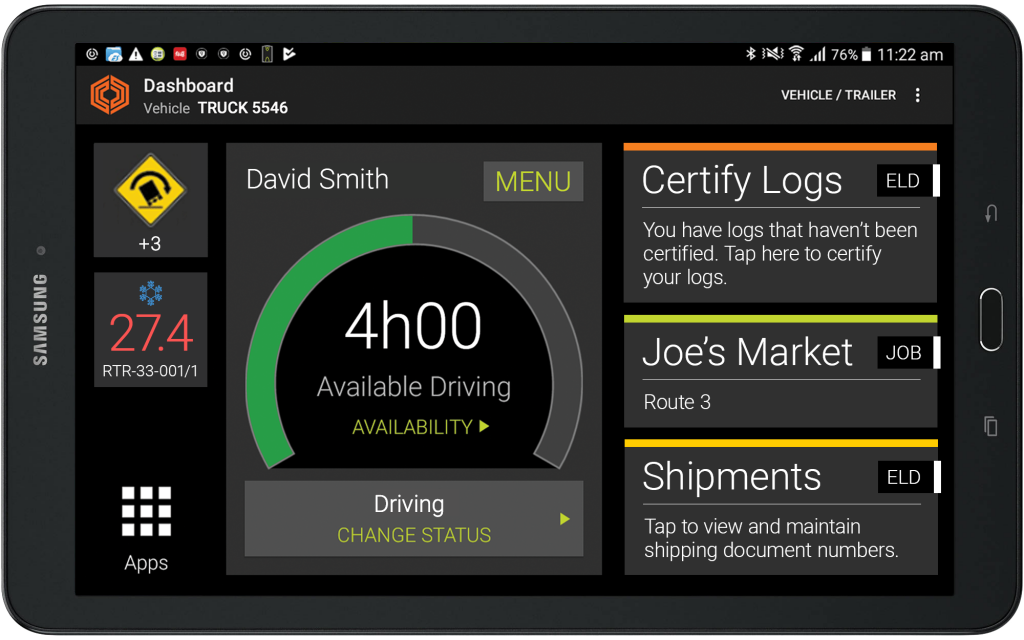 Real-time Driver Feedback
The Coretex in-cab driver feedback feature harnesses a three-axis accelerometer plus GPS and EMS data to give drivers precise, instantaneous in-cab feedback on speed, cornering, idling, braking, acceleration and a wide range of other events. It also puts control in your hands with preset or programmable range tolerances for auditory 'buzzer' and visual alarms.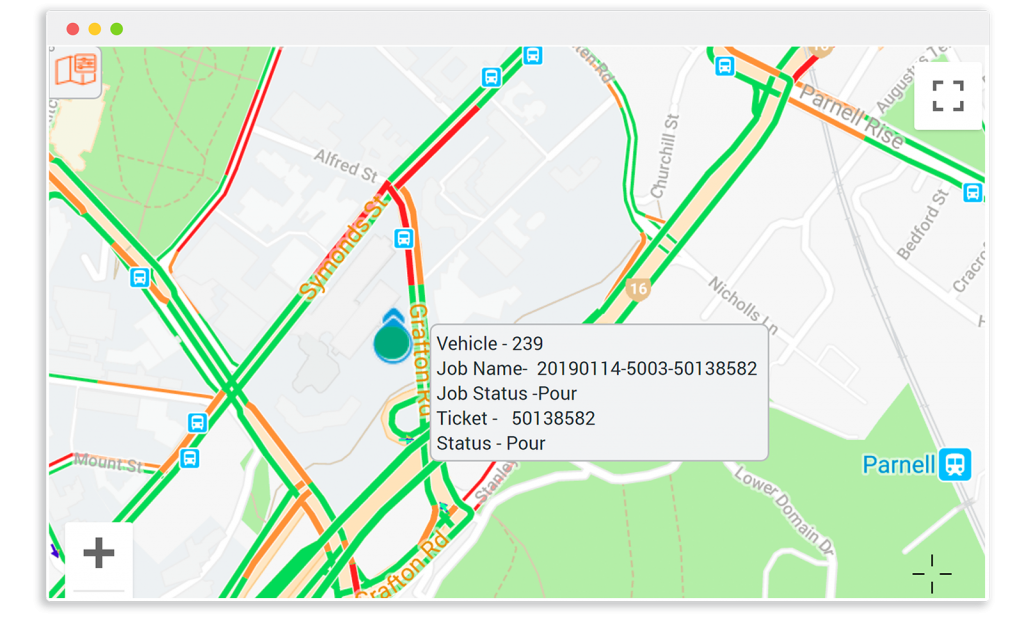 Integrated statusing
Integrated statusing captures highly accurate job information for billing and dispatching without driver input. It takes information from multiple inputs and accurately updates job status. It functions even without drum rotation sensors and accommodates manual status changes.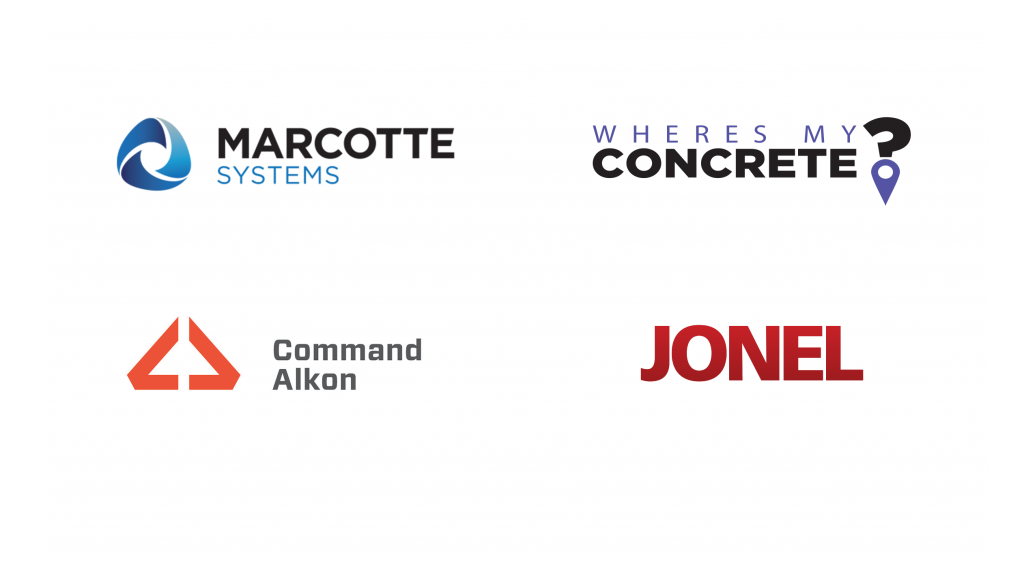 Integration with leading business systems
Full two-way integration with Marcotte, Command Alkon, Jonel, and WheresMyConcrete for jobs, auto statusing, water add and location tracking. Sends real-time job information between dispatch systems and drivers and automatically creates jobs incorporating predefined workflow steps. Status changes and other information are sent back to the dispatch system in real time.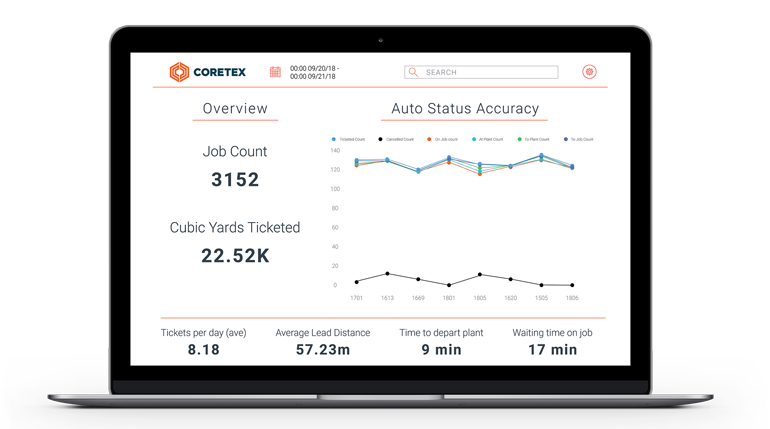 Specialized Dashboards
Combining Power BI tools with our high definition device data, Coretex dashboards give you insight like never before. With reports and dashboards specialized to the construction industry, you can easily see your utilization, total ticketed and more – enabling you to make informed business decisions.
Data includes:
Job count
Cubic yards ticketed
Lead distance
Waiting time
Trip time
Driver behavior
KPI Violations based on vehicles over accepted waiting time
"Coretex's product road map is very exciting and I can see that they will be instrumental in moving the construction industry to the next level."

— Wayne Silva, CFO