Reefer in new Coretex 360
September 24, 2018
Over the past weekend, Coretex successfully released version 18.3 of Coretex 360. This was a significant release with a new major feature, consolidating our platform and strengthening our position as the leading single platform fleet solution.
Reefer Manager
Reefer Manager gives you dedicated view and access to your reefer units, with real time location, status, fuel level, engine type, set, return and supply air and a whole lot more. Reefer alarms and alerts can be fully configured for pop ups or email, including door alerts, out of range temperature, probes and much more. Special reports are now available for your reefer units, as well as the existing range of 360 reports. Reefer units can also be found and utilized in all 360 areas, such as Service Manager, Fleet Management, Vehicle Manager and more.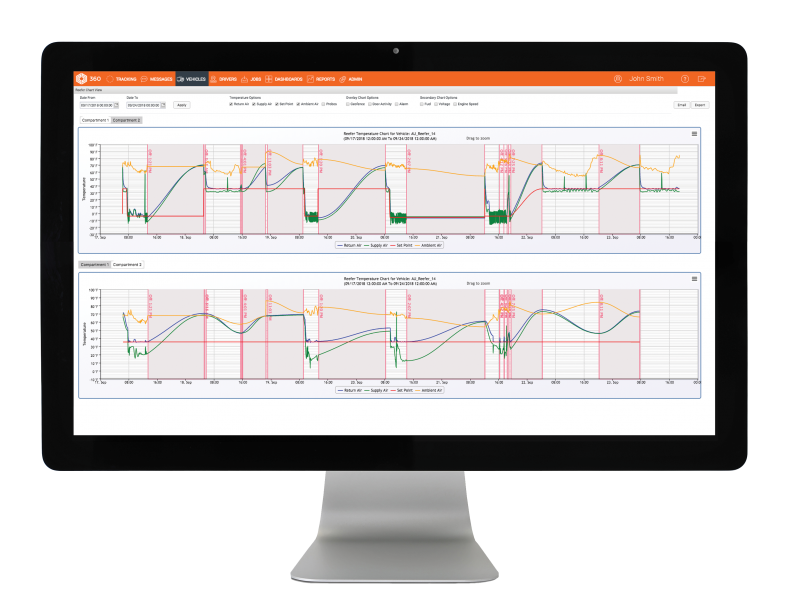 For more information or a demo, please contact us.